New printing and bookbinding presses
Our beautifully designed range of etching presses. Our stunning Albion Press, Cylinder Letterpress and Nipping Presses.
Accessories
Press consumables, small studio equipment, hand press rollers, blankets and other items.
Servicing Maintenance, HandS and staff training
Help keep your machine as safe and fully operational as it can be. Full servicing, standalone training and induction services are available.
Machinery
Brand New Victorian style machinery. Beautifully designed and crafted.  Built using quality materials.
Servicing
All makes and models of machines attended to, both new designs and traditional original machines.  Problem machines welcome!
Refurbishment
Full Refurbishments undertaken, including fault finding, authentic repairs true to the original part design, hand polishing and finishing.
Removals
No job too big or too small!  From a simple internal reposition to full Studio and Print Workshop move.  All machines are serviced on installation.
Suppliers and manufacturers of highest quality fine art Etching, Albion, Direct and Offset Litho presses and associated equipment.
Suppliers and manufacturers of traditional iron bookbinding machinery.
Specialist fine art print machine movers. All makes of Etching, Albion, Offset and Direct Litho presses moved by fully insured and highly experienced engineers. Moves undertaken for private artists as well as large institutions, co-operatives or open access studios. Please click the above tab Removals for further information.
Servicing and maintenance of a vast range of print workshop machinery; private and public access print workshops, undertaken, country wide. Annual services undertaken. Please click the above tab Servicing for further information.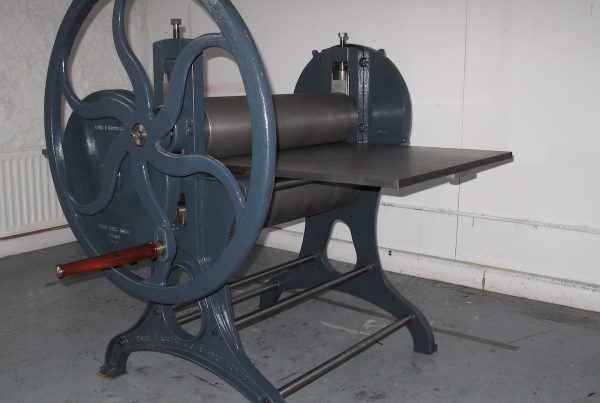 Our second 32" x 65" Rochat Etching Press for China, was dispatched in April 2016, to Xi'an Academy of Art. The Zhejiang Eternal Equipment Imp. & Exp. Co., Ltd, dealt…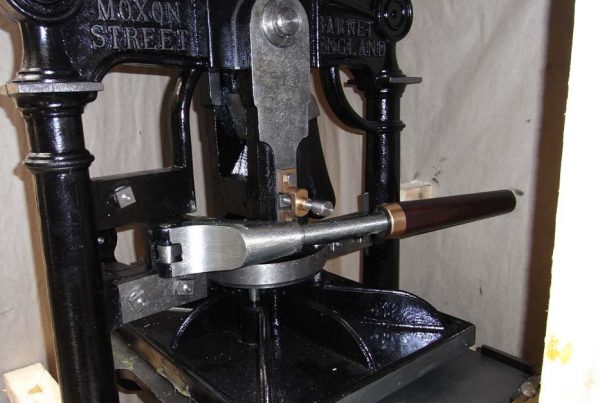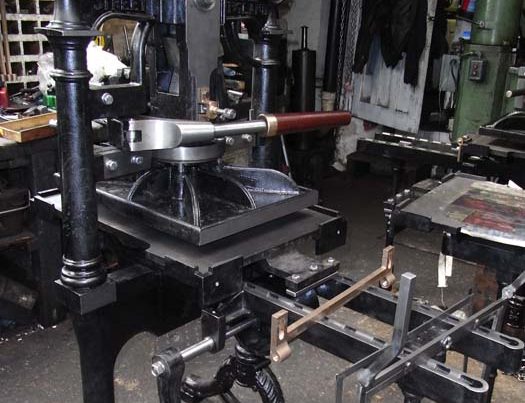 This is a truly Great British Company (since1969) in the tradition of industrial small businesses. Harry F Rochat are to printing engineering what Morgan is to cars.
It is a family run business and it is always a pleasure to pop in and see them about any engineering works -and no I am not a relative!


Michael Griffin.

(Gardner.) New Barnet.
The Albion has just arrived. It is absolutely gorgeous and we already love it!! 🙂

Kristian, Denmark

Rochat Albion Press
I had the huge pleasure of printing on the brand new Albion the college had just bought from you. Heavens above what a dream that press is! Wow! Nick Morley, I think, came to you to try out the new Albion, but reading about its marvels is one thing - actually printing with it is entirely another. It's a delight and a joy.

Anne, London

Rochat Albion Press