Home of the London Original Print Fare
Magazine subscriptions: 0800 634 6341 (9.30am-5.00pm Mon-Fri)

For further artist information, jobs and opportunities, networking, blogs and exhibition advice go to: –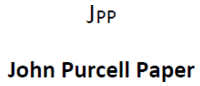 Supplier of a vast range of papers and boards for both printmaking and bookbinding.

Finest quality bookbinding and conservation papers. Manufacture and supplier of bespoke printing papers.
Suppliers of decretive and fine bookbinding papers and other bookbinding consumables.

Supplier of wooden finishing and laying up presses, sewing frames, plough and tubs.